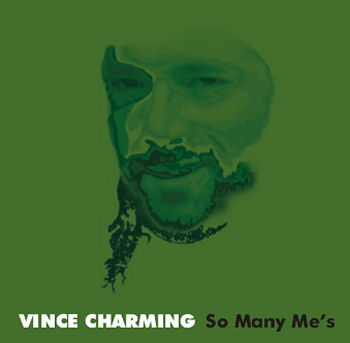 Welcome to my "double" CD. Whether you are a friend, a fan, or a complete stranger, you may wonder what sort of music is can be found on this CD. Those who know me may wonder: Is it the psychedelic rock of his early band the 'Lektrik Submarine, the Espresso Rock of the Coffee Achievers, the mellow folky acoustic ballads of his solo acoustic days, or the twangy and bluegrassy sounds of his last band the New Americans?
The answer is yes and more. I have always found that not only have I been influenced by a wide range of artists as a songwriter, but I have also found it nearly impossible to write in one style or genre. This is, of course, a blessing and a curse. I certainly can't be marketed easily and I often get bored or frustrated playing one type of music for any length of time.
Speaking of influences…who, you might ask, has influenced me the most? Well, again, not an easy answer. But if you look through my past, you might be able to find some key areas. In the sixties there was no other group besides the Beatles. In the seventies it was still the Beatles, but also Elton John, as well as a strong devotion to Top 40 AM pop. As I matured and began playing music, my horizons grew as the eighties approached. Groups like the Who, the Kinks, and the Stones were stalwarts as well as Bob Dylan. And then of course came the Grateful Dead and nearly one-hundred fifty of their shows which certainly influenced my bass playing more than anything. No matter what I listened to, it was always songwriters who grabbed my attention. Obviously my earliest heroes were Lennon/McCartney, Ray Davies, Pete Townshend, Dylan, Tom Petty, Jackson Browne, Becker & Fagen… The list goes on. As the eighties ended and the nineties approached, I was drawn to a whole new world of singer-songwriters. The first to grab me was Suzanne Vega who has had a tremendous affect on my songwriting. I use to advertise myself as a cross between Suzanne and Buddy Holly (another hero) and much of my music today still straddles that dichotomy. Next came David Wilcox who was introduced to me by a parent of a student who said my songs were reminiscent of his (huge compliment). Later I was under the spell of Freedy Johnston who released what I consider the best album of the nineties, This Perfect World. (a must have). His imprint can be found all over my songs. As the decade ended and new century approached I began leaning toward a more rootsy sound that became known as Americana. Songwriters like Steve Earle, Lucinda Williams, Lyle Lovett, and the king of them all, Gram Parsons gained heavy rotation on my play lists.
And then there may be the man who may have influenced me the most as a songwriter. Neil Young too has never been comfortable with one genre and has always gone back and forth between sensitive solo songster, to hard rocker, to country singer, to pychedelia. Neil's influence can really be heard on side three.
And of course personally there have been so many me's. Young, cocky, rocker; blues singer; long-haired hippiesh mind-altering explorer, sarcastic & witty comedian; filmmaker; poet, emerging educator; hopeless romantic; novelist; union activist; veteran teacher & mentor; and finally somewhat grizzled music veteran.
So…read on and explore the music of my life.