My latest CD: Everything I Know About Love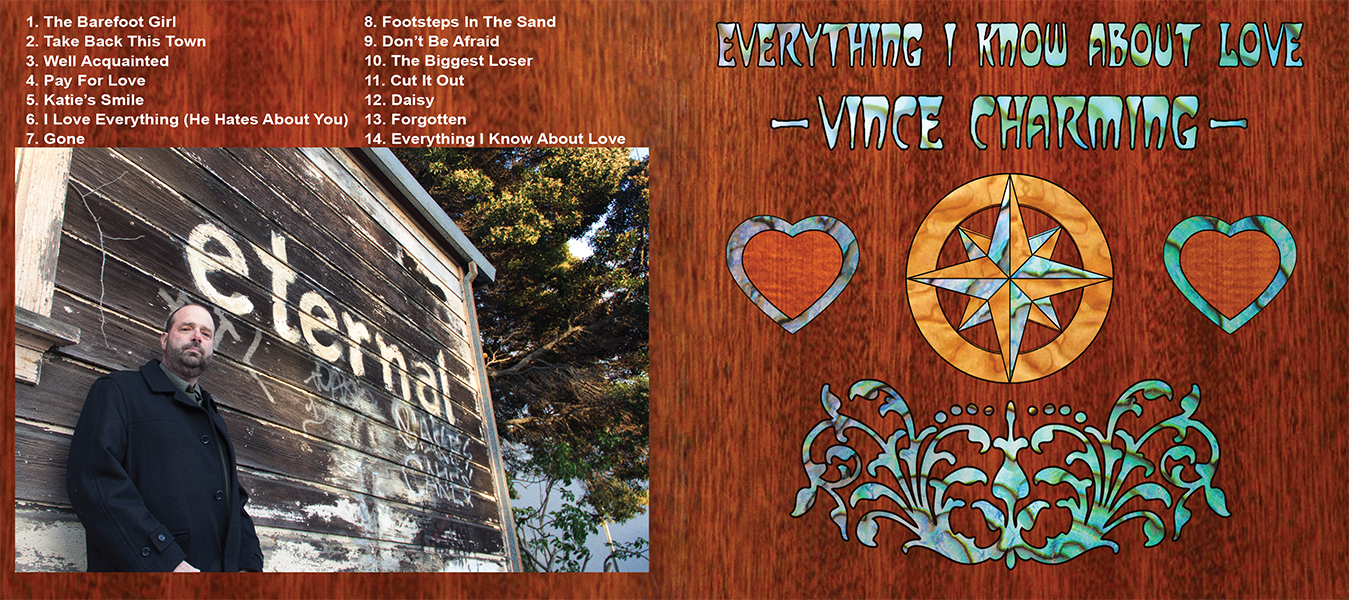 Over four years in the making, my latest effort contains 14 original songs that bring Americana into the 21st Century.
The CD features great performances from usual suspects like Mike Grow on lead guitar & lap steel and Angela Hessler on violin. It also features Samantha Olson on violin, "Cousin" Ken Maffeo on drums and vocals, Rich Brodsky on lead guitar and special guest, "Accordion Babe" Amber Lee Baker on vocals and accordion. Learn more about the players by clicking here: Players. In addition you can scroll down below to read more about the influences that helped create this music. For those of you who want to know more about the songs, there are individual pages with samples, lyrics, credits and stories for all 14 songs. Feel free to explore!
Though there is a strong vein of rootsy Americana throughout, no CD of mine could exist without a few departures which you will find on the jazzy, piano pop of "Daisy" or the "trancedelic" "Forgotten.
 To purchase the actual CD (which includes the fantastic cover art) or for digital downloads in a variety of lossy or lossless formats from CD Baby, click on the "Buy CD" link below.  You can also digitally download the whole CD or individual tracks through iTunes (see link below), Amazon.com  and other online retailers. Or if you want a personalized autograph, you can buy directly from me through PayPal (see link below). You can listen on Jango, Rhapsody, and Spotify as well. Email me at vincecharming@comcast.net to join my mailing list and get a free download of the single "The Barefoot Girl". 
Buy Now from CD Baby 
All New: Buy directly from me and get a personalized autographed copy of the CD and pay through PayPal. Click the "Buy Now" button.